Welcome our new DRE
Annie Leandro.  Many of you may know her as our singer from the 10 a.m. Mass.  Annie will now be a new member of our Staff serving as the Director of Religious Education.
Please help us welcome her by offering your help in any capacity as necessary as you have done so in the past.  The success of our Religious Education Department depends on the time and talents of many.
Thank You, Obrigado & Gracias!
Our offering collection for September 4 & 5 $5,806.00.  Last year September 5 & 6 = $3,252.00 2nd Collection for the Building Fund 1441.00
We take this opportunity to thank those parishioners who have re-evaluated their weekly contribution to the plate.  It has made a difference. Thank you for your continued support to your CHURCH
Send off for Dina
Please save the date to help us appreciate and celebrate Dina on Sunday, September 19th after the 10 a.m. Mass, in the Parish Hall for refreshments, fellowship, and well wishes.
RCIA
RCIA  (The Rite of Christian Initiation of Adults) the first inquiry session begins September 19th   at 8:40 a.m. in the Msgr. Minhoto Meeting Room (MMMR) RCIA is not only for those adults who wish to become Catholic Christians, receive missed sacraments, but also, for those who wish to learn and grow more in the faith.  For more information call the parish office at 667-8961. We take this opportunity to thank Christopher Freeberg for leading this ministry.
Altar Society needs your support
Altar Society membership letters have been mailed to all registered families. We ask that each family be a member to help support our Altar Society's good works in keeping our churches looking beautiful all year long for a minimal donation of $20.  We ask everyone to consider doing their part as a parishioner by giving their time, talent or treasure or if you're feeling generous all of the above.
Thank you in advance for your continued support.
CLEANING TEAMS NEEDED
A team can consist of 7 or more members who would be responsible to clean the new church every 2 months. You can make this a bonding experience with family and friends. Anyone who would like this opportunity to serve in this special ministry is asked to call Carmel Caetano  668-0795. Thank you in advance for your time and talent in serving your parish.
Renew yourself Spiritually
This app/subscription was purchased by the parish and can offer many resources to your family. As parishioners you can access it for free.
Please click on the link below and follow these instructions
 Registering for FORMED is easier than ever:
Click on the link below
Select your parish by typing in Holy Rosary Hilmar
Register with your name and email address
Check that email account for a link to begin using FORMED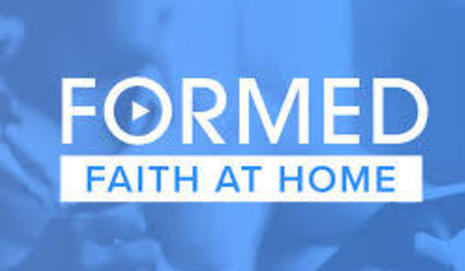 Annual Memorial Candle
Purchasing an Annual Memorial Candle in honor of a loved one or for a special intention is a wonderful way to remember your loved one while supporting the parish and beautifying the sacred space of our church. Your memorial candle by our Lady of the Rosary or St. Joseph's statue will "burn" for one full year in honor of your loved one or your special intention.
A plaque displaying the name of your intention will be mounted in front of each candle.  And will remain for one year.
OUR MISSION STATEMENT
Under the patronage of the Blessed Virgin Mary and in the power of the Holy Spirit, we the beloved family of God at Holy Rosary/St. Marys are dedicated to living the gospel of Jesus Christ. In the strength of our worship, teaching and service we strive to be loving and supportive people reaching out with compassion and understanding to those in and beyond our parish family so that we come to be known as Christians by our faith and love.