Advent begins
Today is the first Sunday of Advent, which is also the first Sunday of the new liturgical year. The Advent season includes the four Sundays that precede Christmas. Advent is a time of preparation for the coming of the Lord. In this season, we recall two central elements of our faith: the final coming of the Lord in glory and the incarnation of the Lord in the birth of Jesus. The key themes of the Advent season are watchful waiting, preparation, and justice.
OPERATION CHRISTMAS CHILD
Samaritan's Purse "OPERATION CHRISTMAS CHILD" Shoebox Is Here!
Are you interested in participating in this beautiful ministry? We have boxes in the church office and church vestibule ready for pickup. Let's share our blessings with children in the world that aren't as fortunate our own.
LAST CALL!!
Confirmation, 1st Communion Banners, Pictures and Certificates that have not been claimed over the past few years will be tossed by the end of November. Please see Annie to pick-up.
Thank you
Hilmar Helping Hands thanks all those who have made generous contributions to the pantry.  As you know H.H.H. depends solely on the generosity of our community, churches, and organizations. We are truly blessed by all of them and is the reason we have been able to keep our doors open for over 26 years.
Renew yourself Spiritually
This app/subscription was purchased by the parish and can offer many resources to your family. As parishioners you can access it for free.
Please click on the link below and follow these instructions
 Registering for FORMED is easier than ever:
Click on the link below
Select your parish by typing in Holy Rosary Hilmar
Register with your name and email address
Check that email account for a link to begin using FORMED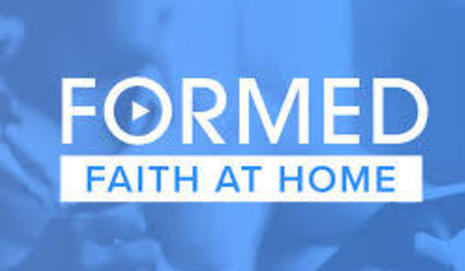 Annual Memorial Candle
Purchasing an Annual Memorial Candle in honor of a loved one or for a special intention is a wonderful way to remember your loved one while supporting the parish and beautifying the sacred space of our church. Your memorial candle by our Lady of the Rosary or St. Joseph's statue will "burn" for one full year in honor of your loved one or your special intention.
A plaque displaying the name of your intention will be mounted in front of each candle.  And will remain for one year.
OUR MISSION STATEMENT
Under the patronage of the Blessed Virgin Mary and in the power of the Holy Spirit, we the beloved family of God at Holy Rosary/St. Marys are dedicated to living the gospel of Jesus Christ. In the strength of our worship, teaching and service we strive to be loving and supportive people reaching out with compassion and understanding to those in and beyond our parish family so that we come to be known as Christians by our faith and love.