PLEASE NOTE:
Due to some delays to improvements of the Mission Church, daily Mass will take place in the new church through October 15th.
ANOINTING OF THE SICK
"Is anyone sick among you? Let them call for the elders of the church, and they should pray over the sick and anoint them with oil in the name of the Lord.  This prayer made in faith will save the sick, and if they have committed any sins, they will be forgiven." Letter of James 5:14-15.  This New Testament passage is the basis for our Sacrament of the Anointing of the Sick.  It is clearly intended to be a prayer of the community for healing and forgiveness.  For some centuries, it came to be seen as "last rites" only for those near death.  However, in recent years, its original meaning has been appreciated once again.  Anyone who is seriously ill, made infirm by age or is about to undergo surgery may request this sacrament.  For those near death, the true "last rites" is the Viaticum, literally "food for the journey": the Holy Eucharist given to those near death to nourish them for eternal life.  Please remember to advise the Parish office whenever the sacrament is needed for a loved one or friend.
The 2021 Committee Members for Our Lady of the Rosary celebration:
President: Manuel  & Genia Rosa
Vice President: George & Dorothy Martins
Secretary: Ines Vieira
Treasurer: Mary Xavier
Our celebration is just around the corner October 15th  – October 24th     Please remember this celebration needs many hands and talents. Offer your time to honor our blessed Mother by contacting any member of the committee to volunteer
CLEANING TEAMS NEEDED
A team can consist of 7 or more members who would be responsible to clean the new church every 2 months. You can make this a bonding experience with family and friends. Anyone who would like this opportunity to serve in this special ministry is asked to call Carmel Caetano  668-0795. Thank you in advance for your time and talent in serving your parish.
Renew yourself Spiritually
This app/subscription was purchased by the parish and can offer many resources to your family. As parishioners you can access it for free.
Please click on the link below and follow these instructions
 Registering for FORMED is easier than ever:
Click on the link below
Select your parish by typing in Holy Rosary Hilmar
Register with your name and email address
Check that email account for a link to begin using FORMED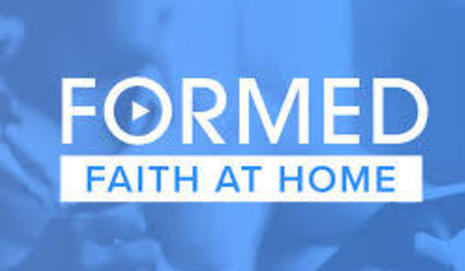 Annual Memorial Candle
Purchasing an Annual Memorial Candle in honor of a loved one or for a special intention is a wonderful way to remember your loved one while supporting the parish and beautifying the sacred space of our church. Your memorial candle by our Lady of the Rosary or St. Joseph's statue will "burn" for one full year in honor of your loved one or your special intention.
A plaque displaying the name of your intention will be mounted in front of each candle.  And will remain for one year.
OUR MISSION STATEMENT
Under the patronage of the Blessed Virgin Mary and in the power of the Holy Spirit, we the beloved family of God at Holy Rosary/St. Marys are dedicated to living the gospel of Jesus Christ. In the strength of our worship, teaching and service we strive to be loving and supportive people reaching out with compassion and understanding to those in and beyond our parish family so that we come to be known as Christians by our faith and love.