Holy Rosary's Luau is BACK!
The Luau will take place under the stars at the Vierra Estate on Saturday, July 23rd.  Feel like you are in Hawaii but save the airfare!  This is a magical evening that you won't want to miss.  Tickets include appetizers, authentic luau style cuisine dinner featuring filet mignon, open bar with tropical cocktails and live entertainment.  Remember all proceeds benefit the Building Fund.
Mass Intentions for the remainder of 2022
Forms will be available THIS weekend in the main entrance of the church for those families who have not requested any for the year. We will try to accommodate as many requests as per availability.  Please take only one form, as all forms are accounted for.  Intentions are limited to a maximum of 4 per family. Please note dates requested on form are NOT guaranteed and will be accommodated IF possible.  The requested donation remains the same at $10 per Mass.
Visting of the Sick/Homebound
Fr. Isaque has re-initiated this important ministry to take place on Fridays after morning Mass.  Anyone who is not able to come to Mass and would like a visit from Fr. Isaque or a Eucharistic Minister are asked to call the office with their information. Help is needed for this ministry. We ask any existing Eucharistic Minister who wishes to help to call the parish
Honoring the Blessed Sacrament
Join Us as we honor the Blessed Sacrament with Mass at 6 pm followed by a procession on Thursday, June 16th in the evening, lead by the Conferaria group of Hilmar. Refreshments to follow  in the Parish Hall. The Mass will be in Portuguese. All are welcome and encouraged to attend
Portuguese Bible Study
Portuguese Bible Study takes place on Thursdays, at 6:30pm in the Chapel of the New Church. All are invited and encouraged to attend.
Renew yourself Spiritually
This app/subscription was purchased by the parish and can offer many resources to your family. As parishioners you can access it for FREE!
 Registering for FORMED is easier than ever:
Click on the link below
Select your parish by typing in Holy Rosary Hilmar
Register with your name and email address
Check that email account for a link to begin using FORMED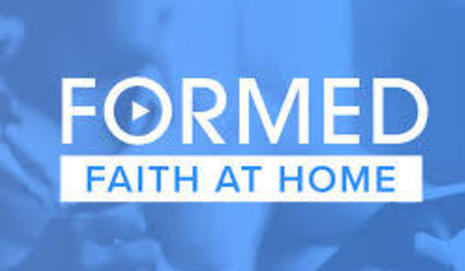 Annual Memorial Candle
Purchasing an Annual Memorial Candle in honor of a loved one or for a special intention is a wonderful way to remember your loved one while supporting the parish and beautifying the sacred space of our church. Your memorial candle by our Lady of the Rosary or St. Joseph's statue will "burn" for one full year in honor of your loved one or your special intention.
A plaque displaying the name of your intention will be mounted in front of each candle.  And will remain for one year.
OUR MISSION STATEMENT
Under the patronage of the Blessed Virgin Mary and in the power of the Holy Spirit, we the beloved family of God at Holy Rosary/St. Marys are dedicated to living the gospel of Jesus Christ. In the strength of our worship, teaching and service we strive to be loving and supportive people reaching out with compassion and understanding to those in and beyond our parish family so that we come to be known as Christians by our faith and love.